Drastically reduce the time it takes to create MEP & ICT-Low Voltage construction submittals using software with a huge database to back it up.
Our online software shaves 50-75% off the time it takes to complete submittals and automatically classifies everything in accordance with the MasterFormat®.
How it works:  Our database contains over a million up-to-date catalog pages, installation instructions, specification and MSDS sheets for the MEP & ICT-Low Voltage industries.  You simply load a list of UPC numbers and it's matched against the database.  Matches are returned in seconds with the most current catalog pages so you no longer have to hunt down every last one.  Items are automatically filed in the MasterFormat®, ready for you to mark-up with our easy-to-use tools. Present your submittal package professionally using our built-in Table of Contents option, page numbering and stamps or even add your company logo to every page.  Send it via email as a PDF to not only save time, but also save on paper and shipping costs.
Top Benefits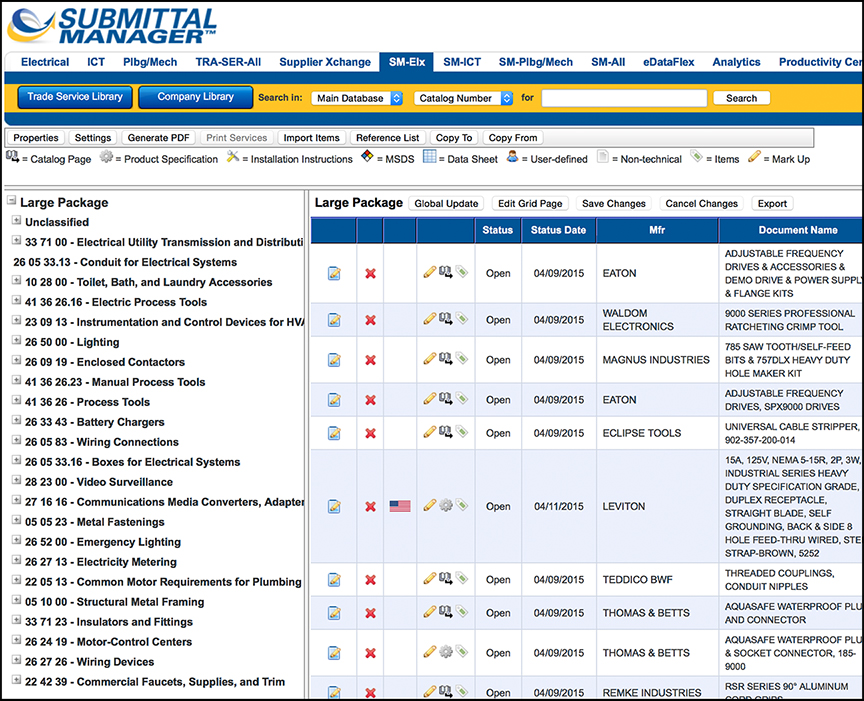 Automation Saves You Days of Work
Start with nothing but a list of UPCs and in seconds you can have an entire submittal package with current catalog pages ready for you to mark-up.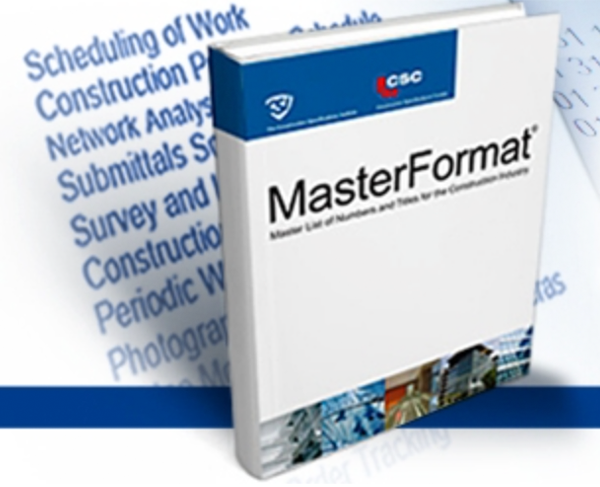 Easy MasterFormat Classification
Don't worry about categorizing your pages – our program instantly puts your pages in the right MasterFormat order.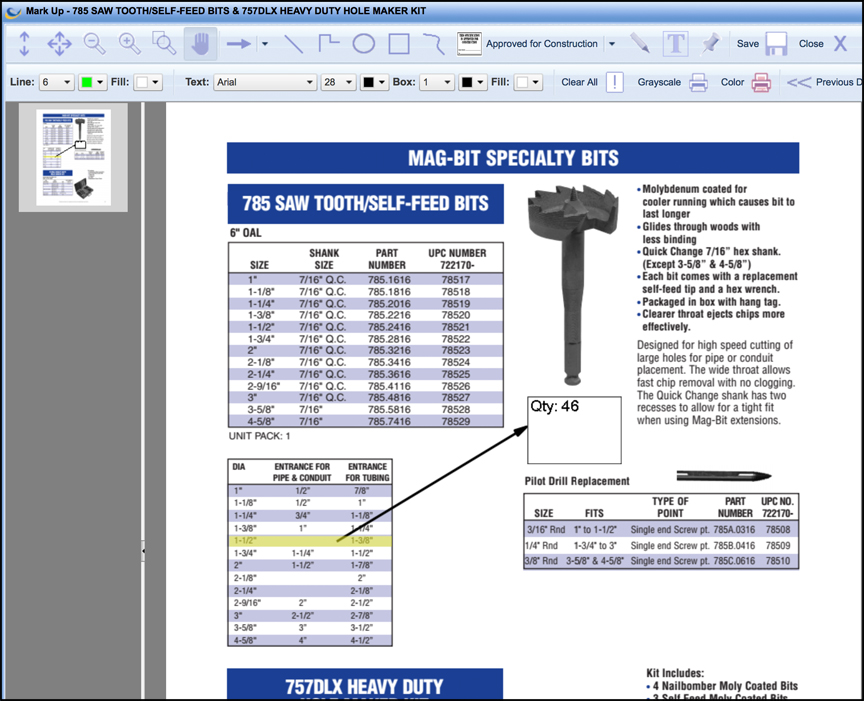 Comprehensive Mark Up Tools
No need to buy expensive Adobe® Acrobat software to mark up your PDFs – we've got all the tools you need.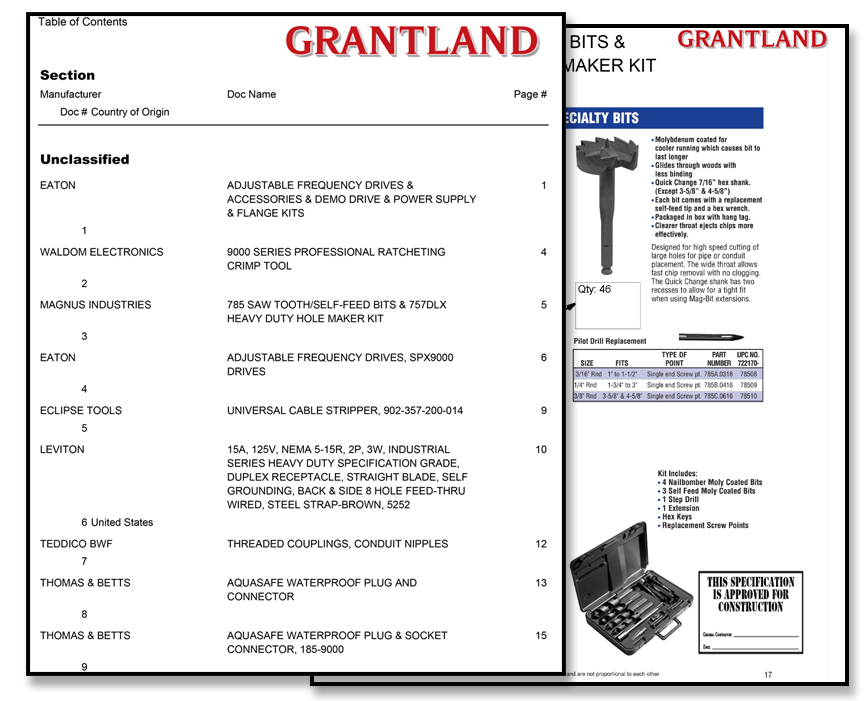 Turn Up Your Professionalism
Easily generate a Table of Contents and page numbers, create a cover page, add stamps and/or your company logo to every page. 
Additional Benefits
Uploading an item list automatically finds and adds corresponding catalog pages to your submittal
Use your takeoff or Bill of Materials from within Trimble AutoBid Mechanical to build a submittal
Classifies documents to the industry standard MasterFormat
Create submittal templates for frequently used items
Comprehensive tools to mark-up your PDFs
Increase professionalism by adding a Table of Contents, or job information, company logos, headers/footers and numbers to each page
Other documents in the library include: MSDS sheets, product specifications, and installation instructions
Trim paper, printing, and shipping costs by emailing submittal packages
You have ultimate control to change the names, sequence, and categorization of documents and determine who can edit the package
Submittals are permanently archived for instant access
Database is constantly updated with information direct from manufacturers