Professionals in the Information & Communications Technology (ICT-Low Voltage) industry use our specialized parts pricing to win more jobs. With thousands of telecommunications and audio/video parts, you're sure to find the pricing you need to bid more accurately.
Take a Product Tour

Contact Sales: 800-701-7003
Finding specialized bid pricing for VDV/telecom, low voltage and structured cabling materials is so much easier than it used to be!  The old way had you calling your supplier, or worse, just using outdated prices and applying complicated math so you could enter it into your electrical estimating software.  Using TRA-SER relieves the burden and provides the accurate prices you need to land more jobs.
Once you've got the pricing you need, TRA-SER makes it easy to plug right into your electrical estimating software because it's compatible with over 20 systems including all the major ones. (see list below)  It also links with the NECA MLU so you can add labor units into your estimate too.
Top Benefits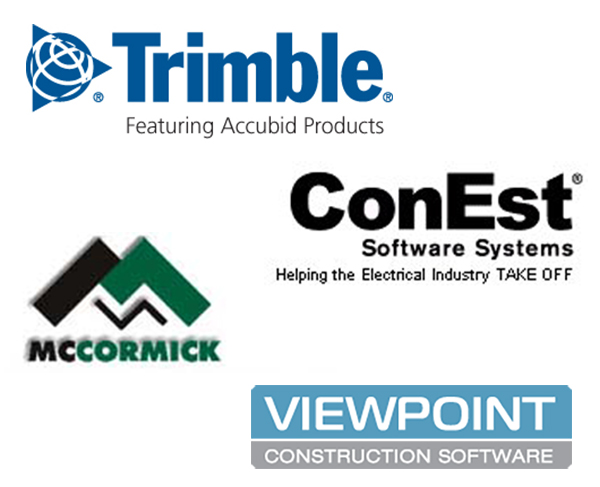 Updates Estimating System
Don't do more work than necessary - simply import up-to-date pricing right into your electrical estimating system.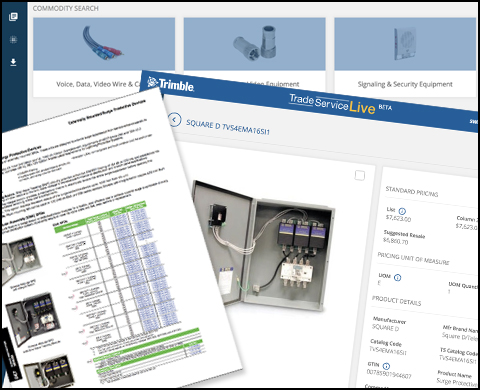 Accurate Product Data
TRA-SER includes prices, yes (and a price history section) but also detailed descriptions, pictures, catalog pages, installation instructions, and specification details.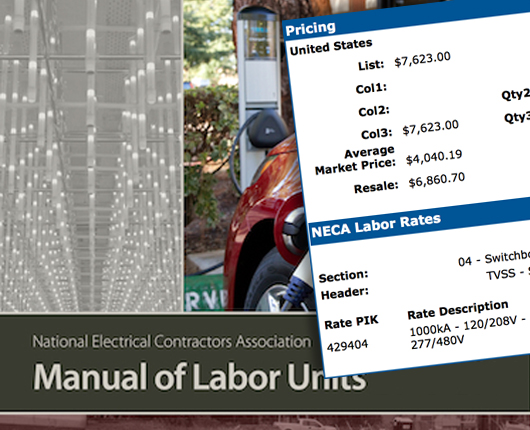 Access the NECA MLU
Subscribers to the NECA Manual of Labor Units can easily add labor cost to an estimate from within TRA-SER.  No more thumbing through the book!
Additional Benefits
Item data includes not only bid pricing but images, mfr catalog pages, installation instructions and specification details
Updates your estimating system with current data
Allows subscribers to the NECA Manual of Labor Units (MLU) to import labor cost right into their electrical estimating software
Average market pricing column allows for more accurate estimating
Energy Star-certified items are marked to help your project attain LEED® certification
Over 150,000 cross-references allow you to find alternative items easily
Links to QuickBooks® accounting program and exports into Microsoft® Excel